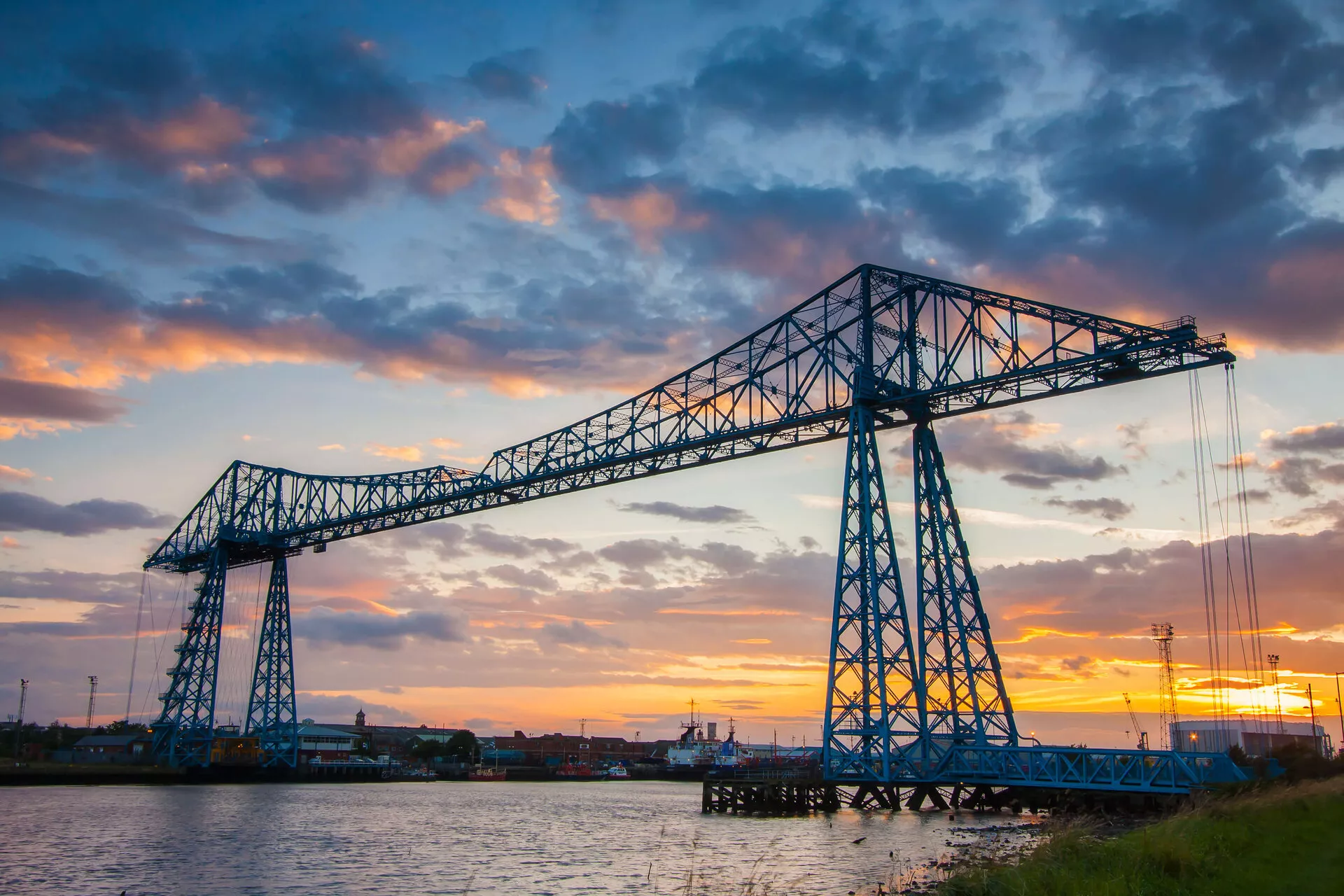 Unlocking the zero-carbon potential of the East Coast Cluster in Teesside
Advising on Net Zero Teesside Power and the Northern Endurance Partnership that will use innovative carbon capture technology and subsea CO2 storage to power the UK's first zero-carbon industrial cluster.
Located in Teesside in the north of England is a collection of industrial, power and hydrogen businesses which aim to decarbonize their operations through the deployment of carbon capture utilization and storage (CCUS). Key to the project is Net Zero Teesside Power (NZT Power), a first-of-a-kind fully integrated gas-fired power and carbon capture project and a driving force behind the UK government's net zero strategy to make Teesside, as part of the larger East Coast Cluster (ECC), the UK's first decarbonized industrial cluster.
NZT Power's combined cycle gas turbine electricity generating station will have an electrical output of up to 860 megawatts of low carbon electricity, enough to power up to 1.3m homes per year - close to 5% of all homes in the UK. Through CCUS technology, the power station will capture and store up to two million tonnes of CO2 annually.
The CO2 transportation and storage infrastructure that will serve NZT Power and a diverse range of other East Coast Cluster projects is being developed by the Northern Endurance Partnership, a collaboration between five international energy companies – bp, Equinor, Shell, Total Energies and National Grid Ventures. CO2 will be transported via a pipeline network and stored in the Endurance saline aquifer which is located 145 km offshore under the North Sea and that has the capacity to store up to 450 million tonnes of CO2.
In addition to helping meet UK electricity demand, NZT Power, which is a joint venture with Equinor, could support more than 3,000 jobs annually during construction and over 1,000 jobs each year once operations begin.
Leveraging its expertise in energy financing and carbon capture advisory, Societe Generale is supporting these UK government backed projects by acting as exclusive financial advisor to Net Zero Teesside Power and the Northern Endurance Partnership in their efforts to unlock a low carbon economy.
In October 2021, The East Coast Cluster, enabled by the Northern Endurance Partnership, was selected as a Track-1 cluster by the UK Government in Phase-1 of the CCUS cluster sequencing process. It is set to become one of the UK's first two CCUS clusters, with the potential to transport and securely store up to 20 million tonnes of carbon dioxide (CO2) per year by 2030 – around 50% of all UK industrial cluster emissions.
In August 2022, Net Zero Teesside Power was shortlisted in Phase-2 of the Government's cluster sequencing process and will now proceed to the due diligence stage to be considered for support as part of the government's £1 billion CCS Infrastructure Fund to support low carbon industries.
As well as NZT Power, the UK Government also shortlisted a further 13 East Coast Cluster power CCUS, hydrogen and industrial carbon capture projects to proceed to the due diligence stage of the Phase-2 Cluster Sequencing process.
The homegrown energy produced at NZT Power will boost energy security and support the UK's bold net zero transition plans. The jobs this project will create, alongside our investment in green skills development and education initiatives, will support Teesside as it transforms into a world-class, low carbon energy hub.
The Northern Endurance Partnership and the East Coast Cluster will enable an unparalleled and diverse mix of low-carbon projects that will create and support thousands of skilled jobs in exciting new industries. I congratulate the projects who have been shortlisted for potential first connection to the East Coast Cluster. We will continue to work closely with these projects and all of our potential carbon capture partners as we continue the journey to making the UK a world leader in CCUS
Net Zero Teesside really shows the ambitions behind the UK government's net zero strategy. We're very proud to be a part of this one of kind project and to work hand in hand with Net Zero Teesside Power and NEP, and its top-tier partners, to unlock the full carbon-free potential of the East Coast Cluster.