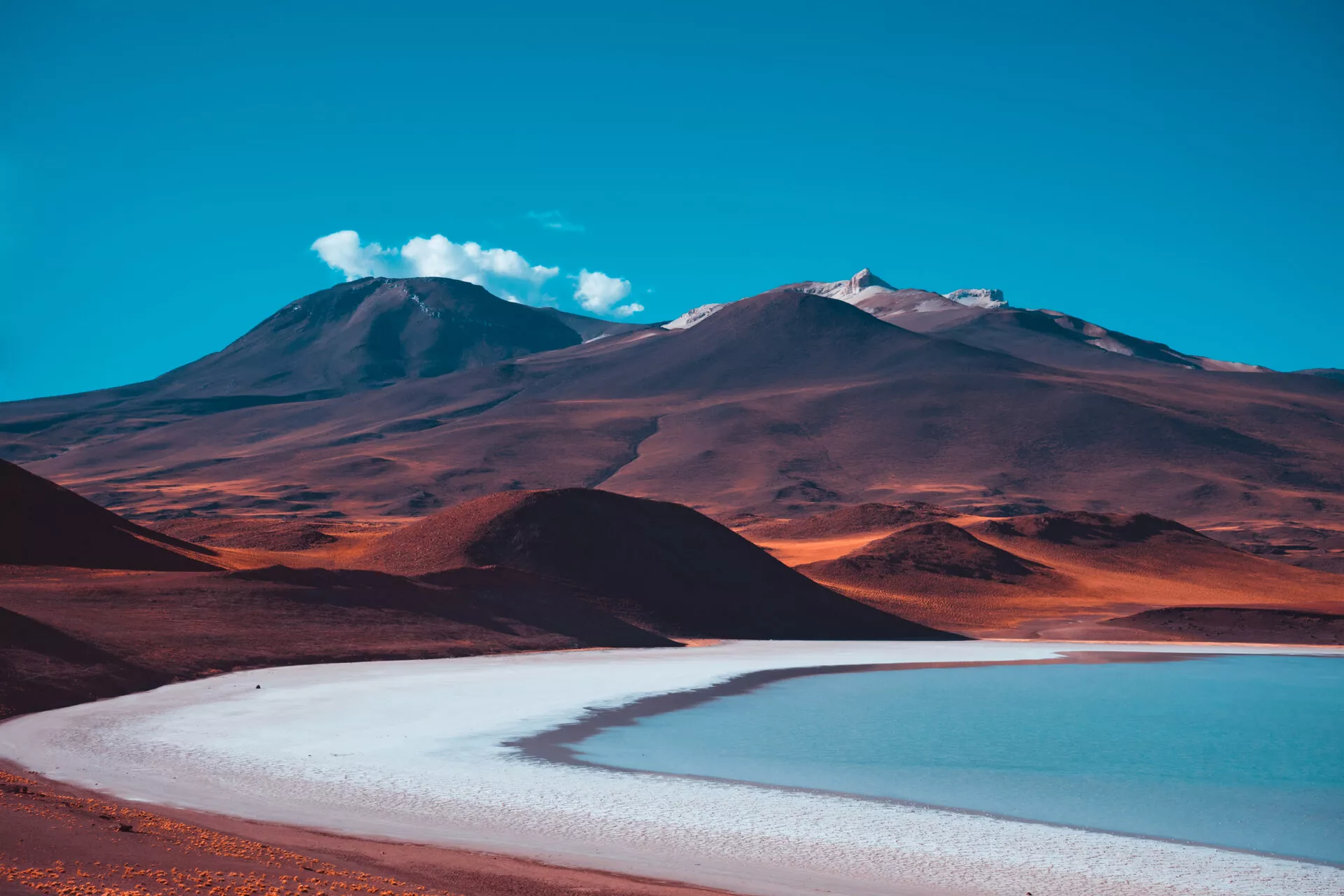 Preserving vital groundwater in Chile and its copper production
Copper mining can't operate without fresh water. Lots of it, in fact, is needed in the smelting process and other stages of production. And this can cause a strain on groundwater supplies, especially if the copper mines are located in bone-dry regions, and where there are communities relying on the same water for their daily lives. Notwithstanding, copper is key in renewable energy materials.
Global demand for copper is exploding
In Chile, copper mining is a massive industry and one vital to global efforts to transition to renewable energy. In 2022, Chile's copper mine production was estimated at 5.2 million metric tons, accounting for almost a quarter of the world's copper production and making it the largest producer in the world.
Copper, because of its efficiency, durability, and reliability, is a key component in many renewable energy systems. It's an essential material component of electric vehicles, used in their motors, batteries, inverters, wiring and charging stations, for example. And, according to the Copper Alliance, copper saves approximately 40 percent of energy use and carbon emissions from domestic hot water production*. Copper can also be recycled many times over without losing functionality, reducing carbon emissions even further.
Consequently, global demand for copper is exploding. According to McKinsey, annual copper demand is projected to increase to 36.6 million tons by 2031, from the current demand of roughly 25 million tons.
And miners are ramping up production in response.
Preserving vital groundwater in the driest place on earth
So, how is Chile solving the dilemma of meeting global demand for a metal essential to the energy transition while not depleting vital groundwater supplies?
Seawater desalination is one answer to the problem.
Codelco, Chile's national mining company and the world's largest copper producer, has procured the design and construction of Aguas Horizonte in Northern Chile, the first large-scale shared water infrastructure project in the country to efficiently deliver water to multiple mines. The project consists of a desalination plant and water pipeline and is expected to be completed in three years. Aguas Horizonte SpA is jointly owned by Japanese conglomerate Marubeni and Chilean power transmission company Transelec. The construction has been contracted to Techint Chile S.A.
Societe Generale was the joint mandated lead arranger and hedge provider in the project financing.
The desalination complex will initially push out 840 liters of water per second and potentially expand to 1956 liters per second. It will allow Codelco to expand its production at nearby mines, supplying up to approximately 70,000 cubic meters of industrial grade water per day to its Chuquicamata, Ministro Hales and Radomiro Tomic copper mines, with a future potential expansion to approximately 170,000 cubic meters per day.
It also will allow Codelco to significantly reduce its groundwater consumption, which it has pledged to lower by 60% by 2030.
This is critical because fresh groundwater is especially hard to come by in the province where the Chuquicamata, Ministro Hales and Radomiro Tomic mines are situated, within the Atacama Desert, a stretch of desiccated land that stretches across Northern Chile, often described as the driest place on earth.
A win-win-win project
Valentine Sallettaz, a Director at Infrastructure Project Finance, Societe Generale Americas (AMER), who led the deal team on the project for the bank emphasized the win-win-win aspect of Aguas Horizonte: "Not only will this project help Codelco raise production at two of its largest copper mines, and alleviate pressure on the local fresh water supply, it will also have a tangibly positive benefit to the Chilean economy in a sustainable manner."
In 2022, Societe Generale helped support Chile's climate ambitions when it acted as an Active Bookrunner and Joint Sustainability Structuring advisor on a $2 billion 20-year sustainability-linked bond transaction for the Republic of Chile, the first ever sustainability-linked sovereign bond. With Chile's pledging to reach net zero by 2050, more creative projects and deals to help accelerate the energy transition in the region are expected.
*Source: https://copperalliance.org/resource/copper-helps-reduce-carbon-emissions-in-buildings/